The Entrepreneur's Launchpad Mega Event is a highly anticipated gathering of entrepreneurs and business enthusiasts from around the world. It serves as a platform to empower aspiring entrepreneurs, providing them with valuable knowledge and skills to succeed in the dynamic business landscape. This article delves into the details of this mega event and highlights why it is a must-attend for individuals looking to unlock their entrepreneurial potential.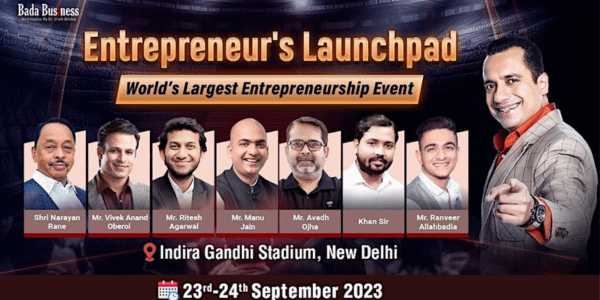 Table of Contents
The Entrepreneur's Launchpad Program: Unlocking Business Success
At the Entrepreneur's Launchpad Mega Event, the Launchpad Program takes center stage. This program is specifically designed for startups and emerging brands that have market-ready products but are seeking expert guidance and support to scale their businesses. By participating in the Launchpad Program, entrepreneurs gain access to a comprehensive suite of tools and services that cover various aspects of business, including marketing, brand building, and strategic planning.
Meet the Inspiring Speakers
One of the highlights of the Entrepreneur's Launchpad Mega Event is the presence of inspiring industry leaders and influential personalities as speakers. These speakers bring their expertise and experience to the stage, motivating and enlightening the audience. Some notable speakers include .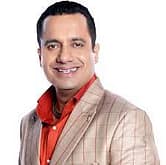 Dr Vivek Bindra
The brains behind Bada Business and India's leading entrepreneurial coach. 11 World Records including 9 Guinness World Records. A trusted adviser for more than 1,500 corporate clients and continues to inspire millions of Americans across the nation.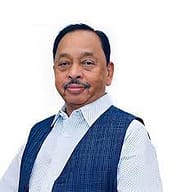 Shri Narayan Rane
Shri Narayan Rane is an Indian politician who has served as the Minister of Micro, Small and Medium Enterprises ( MSME's) in the Second Modi ministry since July 2021.He is a member of the Bhartiya Janata Party (BJP) and has previously held Cabinet Ministry positions for Industry, Port, Employment and Self-employment; Revenue; and Industry in the Government of Maharashtra.
Vivek Anand Oberoi
Vivek Anand Oberoi is an Indian actor, businessman, and investor. He is known for his success in Hindi cinema, as well as his work in Telugu, Malayalam, Kannada, and Tamil films. In addition to his acting career, Oberoi is also a successful businessman and investor.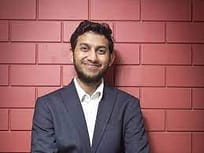 Ritesh Aggarwal
Ritesh Agarwal is the CEO and founder of OYO Rooms, a chain of hotels and homes. He is a young entrepreneur who has achieved great success at a young age. OYO Rooms has over 100,000 rooms in over 800 cities in India and other countries.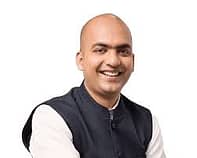 Manu Kumar jain
Manu Kumar Jain is the former global vice president of Xiaomi and former head of its Indian operations. He is known for his role in making Xiaomi one of the most popular smartphone brands in India. Under Jain's leadership, Xiaomi quickly became the top smartphone brand in India.
Avadh Ojha Sir
Avadh Ojha is an Indian educator and motivational speaker. He is known for his work in the field of competitive exam preparation, especially for the UPSC Civil Services Examination. Ojha is a respected figure in the Indian education industry. He is known for his dedication to helping students succeed and for his commitment to providing high-quality education.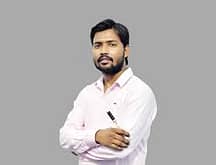 Khan Sir
Khan Sir is an Indian educator and social media personality. He is known for his YouTube channel, Khan GS Research Centre, where he teaches general science, history, and other subjects in a humorous and engaging way. Khan Sir's YouTube channel has become very popular, with over 8 million subscribers.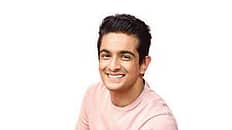 Ranveer Allahbadia
Ranveer Allahbadia is an Indian social media entrepreneur, YouTuber, motivational speaker, leadership coach, and soon-to-be author. He is best known for his YouTube channel, BeerBiceps, which has over 6 million subscribers.
Different Tickets for Your Choice:
There are various ticket options, so you can pick what suits you:
Arena Seat (₹4237 + GST): Full 2-day access and an event manual.
Silver Ticket (₹5999 + GST): All-access, event manual, and "Business Ka Brahmastra" course.
Gold Ticket (₹9999 + GST): Silver benefits plus deeper insights into entrepreneurship.
Diamond Seat (₹15999 + GST): Gold perks, premium seating, and a Rs.10000/- scholarship.
Platinum Seat (₹99999 + GST): Diamond advantages, lifetime membership, VIP perks, and more.
Elite Seat (₹299999 + GST): All Platinum treats, front-row seating, personal service, and VIP experiences.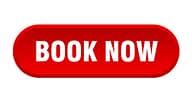 Each ticket tier is priced accordingly, allowing attendees to choose the option that best suits their requirements and budget.
How to Register for the Event
Ready to be a part of this game-changing event? It's simple! Visit the : Entrepreneur's Launchpad registration page to book your spot. You can also call 7779813673 for more info.
Entrepreneur's Launchpad Mega Event Benefits
Attending the Entrepreneur's Launchpad Mega Event comes with numerous benefits that can greatly impact the growth and success of any aspiring entrepreneur. By participating in this event, attendees can:
Learn from successful entrepreneurs' personal experiences and gain valuable insights.
Acquire strategies and techniques for scaling and growing their businesses.
Stay updated on the latest cutting-edge technologies driving business success.
Network with like-minded individuals, fostering valuable connections for future collaborations and partnerships.
Gain inspiration and motivation to overcome obstacles and persevere in their entrepreneurial journey.
Unleash Your Potential: Benefits for All Attendees
For Budding Entrepreneurs
Learn from the Best: Get practical advice from successful business leaders.
Master Business Basics: Understand key aspects of running a business.
Build Your Network: Connect with mentors and industry experts.
For Established Entrepreneurs
Supercharge Your Growth: Discover tactics to expand your business.
Stay Ahead: Stay updated on the latest business trends and tech.
Forge Partnerships: Collaborate and brainstorm with fellow entrepreneurs.
For Students
Career Insights: Explore exciting career paths in entrepreneurship.
Practical Skills: Acquire real-world skills beyond textbooks.
Fuel Your Ambition: Get inspired by young entrepreneurs' success stories.
For Working Professionals
Climb the Career Ladder: Learn strategies for career advancement.
Personal Growth: Benefit from sessions focusing on your development.
Dip into Entrepreneurship: Gain insight into entrepreneurship, even for career switches.
About Bada Business
Bada Business, an innovative edtech company, is the driving force behind the Entrepreneur's Launchpad Mega Event. Founded by Dr. Vivek Bindra, India's leading entrepreneurial coach, Bada Business is on a mission to empower individuals with the right knowledge and skills to excel in the business world. With its wide range of online courses and events, Bada Business has established itself as the go-to platform for fostering entrepreneurial growth.
You may read this : Billionaire's Blueprint
What is the Entrepreneur's Launchpad Mega Event?
The Entrepreneur's Launchpad Mega Event is a gathering organized by Bada Business to provide entrepreneurs with valuable insights, strategies, and guidance for business success. It features renowned speakers and covers various aspects of entrepreneurship, from marketing to scaling.
When and where is the event taking place?
The event is scheduled for September 23rd and 24th, 2023, at the Indira Gandhi Stadium, New Delhi in India.
Who are the speakers at the event?
The event boasts a lineup of distinguished speakers, including Dr. Vivek Bindra, Narayan Rane, Vivek Anand Oberoi, Ritesh Aggarwal, Manu Jain, Khan Sir, Ranveer Allahbadia, and Avadh Ojha.
Can Students and Working Professionals Join This Event?
Absolutely! The Entrepreneur's Launchpad Mega Event welcomes both students and working professionals with open arms. Whether you're a student with aspirations of becoming an entrepreneur or a working professional seeking to enhance your business knowledge, this event has something valuable to offer.
How can I register for the event?
Is the event suitable for new entrepreneurs and startups?
Yes, the event is tailored for new entrepreneurs and startups looking to expand their businesses. The Launchpad Program, in particular, is designed to provide tools and support for accelerating online growth.
Can I interact with the speakers and ask questions?
Yes, the event provides opportunities for Q&A sessions with the speakers, allowing you to interact and ask questions about various aspects of entrepreneurship and business growth.
Conclusion
The Entrepreneur's Launchpad Mega Event serves as a catalyst for aspiring entrepreneurs, igniting their journey towards success. By participating in this event, individuals have the chance to gain insights from industry experts, learn valuable strategies, and establish connections that can propel their businesses forward. Register today and seize the opportunity to transform your entrepreneurial dreams into reality. Don't miss out on this transformative opportunity! Secure your spot at the Entrepreneur's Launchpad Mega Event by visiting the official registration page at https://www.badabusiness.com/launchpad/enterprenuers-launchpad?pp_code=BIBK042520 or contacting the phone number 7779813673. Take action now and embark on a journey towards entrepreneurial excellence!